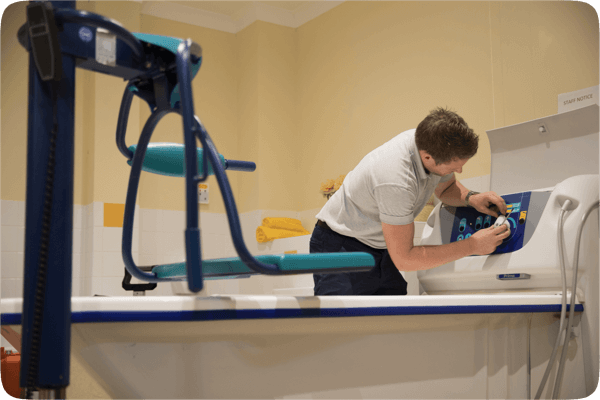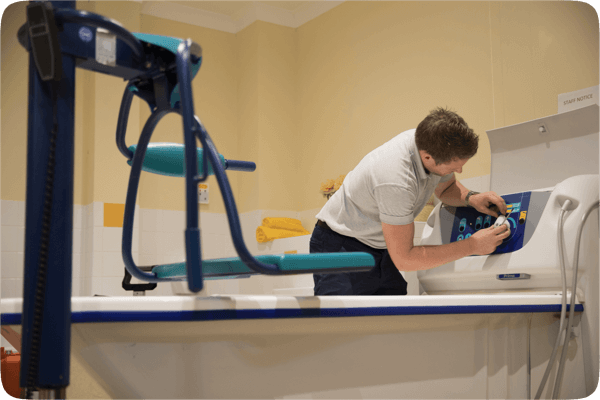 Are you looking to reduce call outs & breakdowns?
When it comes to maintenance of your medical equipment, you need a specialist service provider who can offer swift, unbiased and cost-effective repair solutions to assist you in delivering continuous care.
We can help you…

We understand the disruption caused when your vital medical equipment is out of use, so we ensure that call-outs are attended to rapidly, and down-time of equipment is minimised.

With maintenance as our core focus, we help you to reduce expenditure by avoiding call-outs where possible, whilst providing sound advice on repairs to minimise outlay on new equipment.

With nationwide cover and ability to maintain all makes of equipment, we make compliance simple for you in bringing all items under one contract. Leave it to us with automatic scheduling of service visits and quoting for repairs.
We have an outstanding "first-fix" rate of 82%
This means that 8 out of 10 call-outs are resolved in one visit
Request your FREE consultation
Looking for a reliable maintenance & certification contract, backed by a rapid and effective call-out and repair service?
We'd love to explain what makes us different!
Why choose N H Maintenance?
Fast, friendly, and professional service and advice based on over 70 years combined experience
Our services are fully insured and all our Technicians have enhanced DBS (Disclosure and Barring Service) clearance checks
Fully trained experienced service engineers qualified to carry out the testing, maintenance, repair, and statutory certification of equipment
We offer in-house Technical Support to assist our clients with straight forward repairs and self-fitting of parts, and unbiased advice on purchasing of new equipment
Leave it to us with automatic scheduling of planned maintenance and quoting for repair works, reducing your Health & Safety administration.
We can help you avoid call-outs through telephone support and by carrying out preventative maintenance. Our outstanding first-fix rate means that 8/10 call-outs are resolved in one visit, which minimises return labour charges.
"Over six years of repair and servicing with N H Maintenance and never once have I found cause for complaint. Efficient, caring and responsive team of friendly people. Always happy to offer advice and information. A real pleasure to work with."
Nursing Home Group | South East
"I have always had a good relationship with N H Maintenance, who provides a regular, prompt maintenance service of our equipment. I have found them to be very helpful when problems occur and flexible to fit in with our needs when necessary."
Nurse Team Leader | Hospice in Sussex
"I am e-mailing to let you know how happy we are with the service N H Maintenance provides us. Not only is it very reassuring to know that an engineer is on the end of the phone to help us with any queries we may have but your fast response to any problems we incur is much appreciated. It is also a great help to us to know that our servicing is taken care of without us having to lift a finger. We would like to thank you and your team for your continued support"
Sarah Domoney | Rustington Hall
"I find N H Maintenance very approachable, helpful and informative and look forward to dealing with everyone in 2017"
Kim | Ferndale Nursing Home
"During my short time as Facilitates Manager at St. Peter & St. James Hospice I have found the level of service provided by N H Maintenance second to none. N H Maintenance are a proactive company who keep me informed of my statutory inspections and will plan their visits around the needs of the hospice. Any remedial works are promptly dealt with and nothing is too much especially when there are last minute changes including the quickness of their response to any issue which may impact on our patients. I have been very impressed with N H Maintenance and would not hesitate in recommending them"
Mark Jeffreys MBIFM Facilities Manager | St Peter & St James Hospice
"In N H Maintenance we have found a maintenance company that has proved it is capable of providing our homes with a consistent and reliable service, very reasonably priced and attentive to our requirements with excellent call-out times and engineers that have the experience to deal with the servicing/inspections of our equipment. We are able to vouch for the ability of N H Maintenance to provide a service which provides value for money and a competent customer orientated mobility equipment maintenance service."
"I know I can rely on N H Maintenance to provide the service without hassle. You do what I ask you to do, and provide me with advice without reservation if I need it, this keeps my company compliant and operating smoothly."
"Over six years of repair and servicing with N H Maintenance and never once have I found cause for complaint.  Efficient, caring and responsive team of friendly people.  Always happy to offer advice and information.  A real pleasure to work with."
"I have always had a good relationship with N H Maintenance, they always provide a regular, prompt maintenance service of our equipment. I have found them to be very helpful when problems occur and flexible to fit in with our needs when necessary."